Part of the Bicester Motion group, our site offers 444 acres of open outdoor space including an airfield, a test track, beautiful photographic backdrops and several covered indoor venue spaces.
Bicester Heritage has unrivalled connections via road, rail and air, all situated within close proximity to the City of Oxford and within 90 minutes of upwards of 30 million people.
Our unique venue not only offers huge opportunities for large outdoor site-wide events but also provides a cinematic backdrop of restored 1920s and 1930s buildings suitable for more intimate events. The former RAF 'Technical Site', home to Bicester Heritage, is frequently used for all types of film and photography productions, from Hollywood Blockbuster Movies to marque launches, driver training, automotive network events and of course the much-loved Scramble.
The flexibility of the aerodrome is crucial. The site can be hired as a whole or as individual locations. With multiple entrances, a tested traffic management plan, and an experienced events team on hand to help with all of your event planning requirements, we will ensure that your event runs smoothly and successfully. We can even provide a bespoke bar service provided by The Wriggly Monkey Brewery and Sky Wave Gin.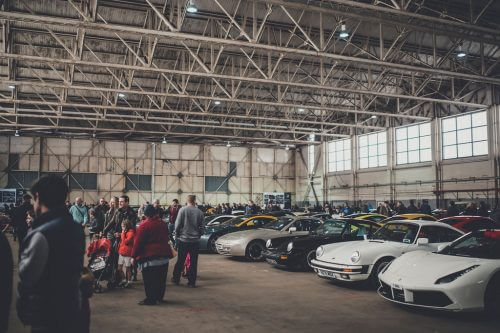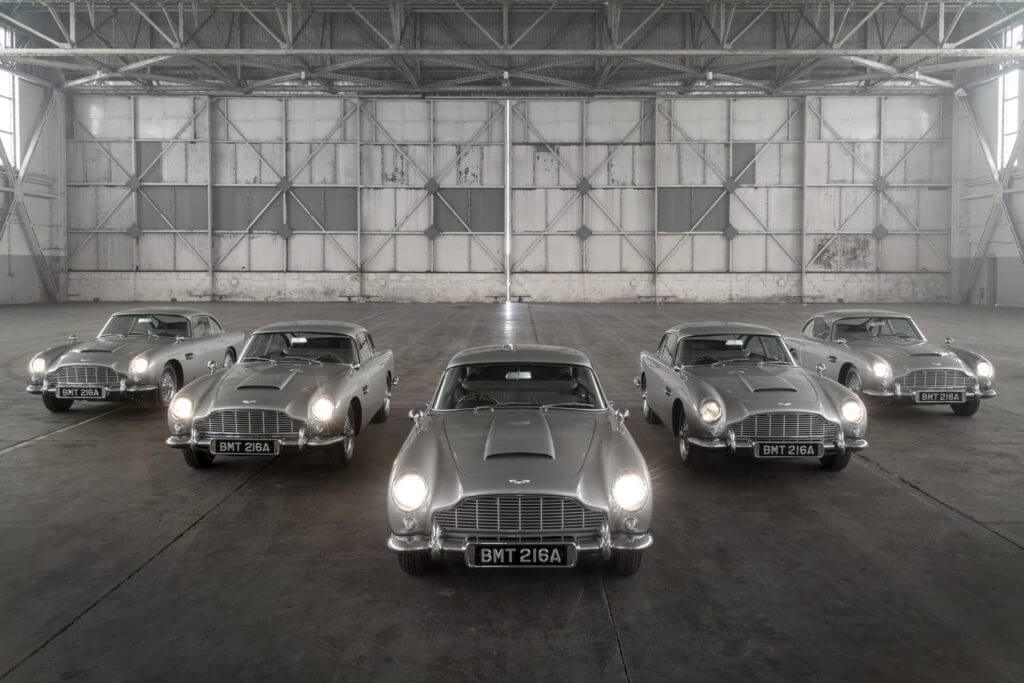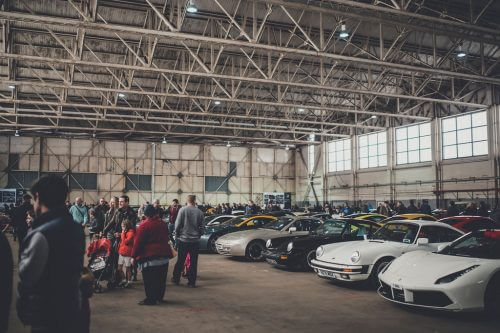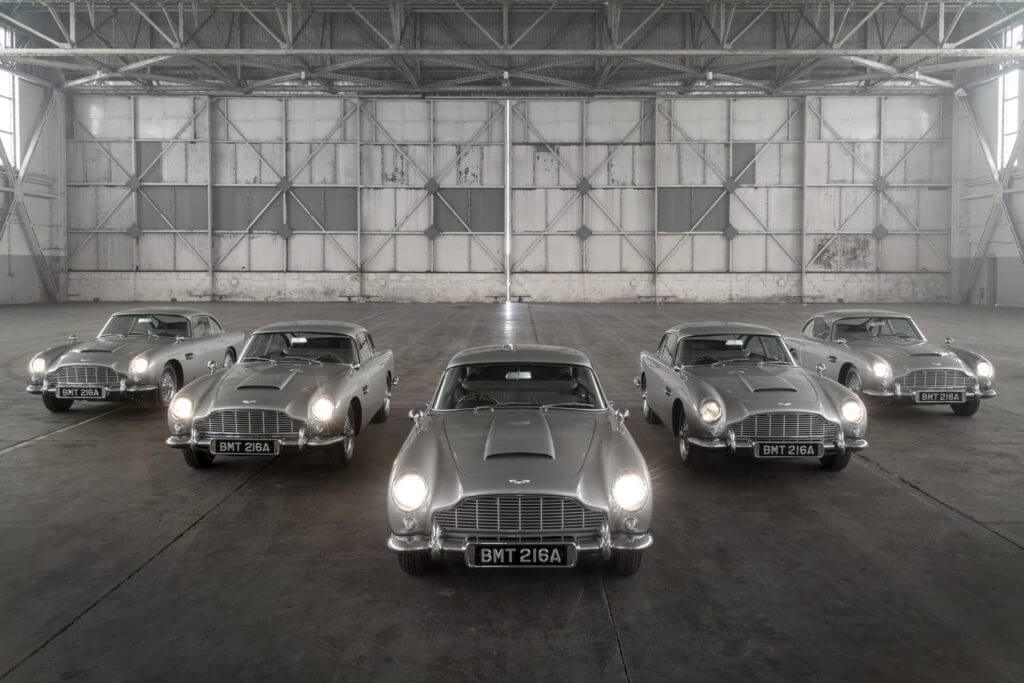 Hangar 113
Our monolithic 1936 C-Type events hangar provides some 45,000 ft2 of indoor space under a single span steel roof, which measures 11 metres to the bottom of the roof structure. For your crew, there are two production offices with up to 100 MB WIFI throughout.
Frequently used for large scale events, filming, photography and the Bonhams MPH auctions, the hangar has also starred in blockbuster movies, hosted Salute the NHS, provided a backdrop for photo and film shoots, held launch events and a wedding, not to mention its historic purpose of keeping the rain off WW2 aircraft such as Bristol Blenheim bombers.
Airfield
Managed by the Bicester Aerodrome Company, the airfield is approx. 350 acres and offers well-drained flat grass, perfect for parking or for holding large site-wide events. The airfield can be used for fly-in events, music festivals, drive-in Cinemas or for any event which requires good access and lots of open space. Encircled by 'The Peri Track' it is one of the few airfields to survive intact from the 1930s.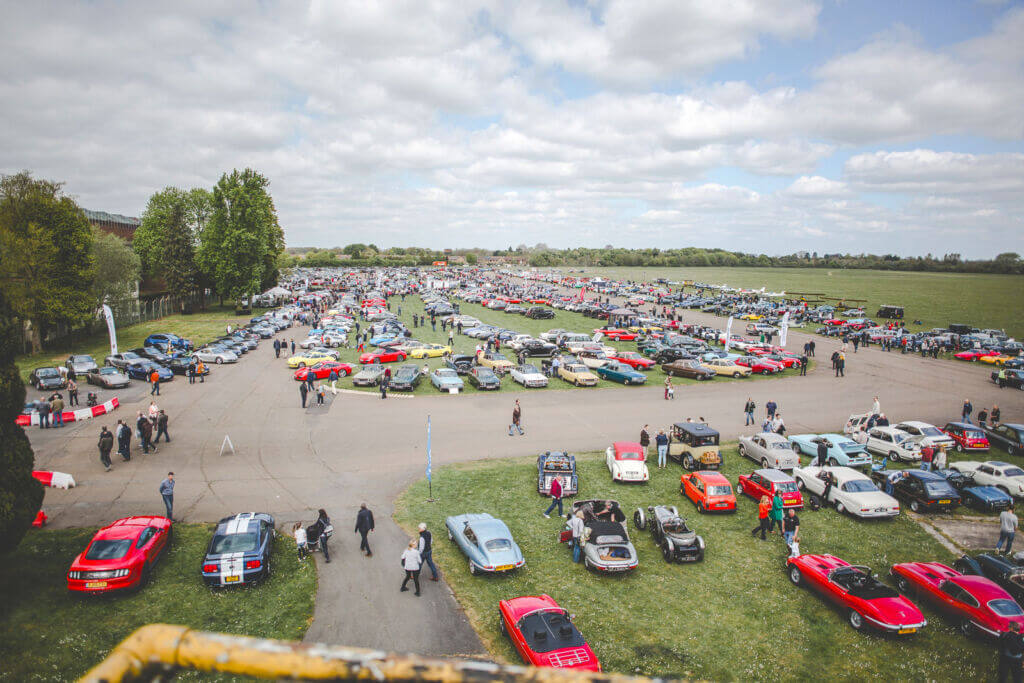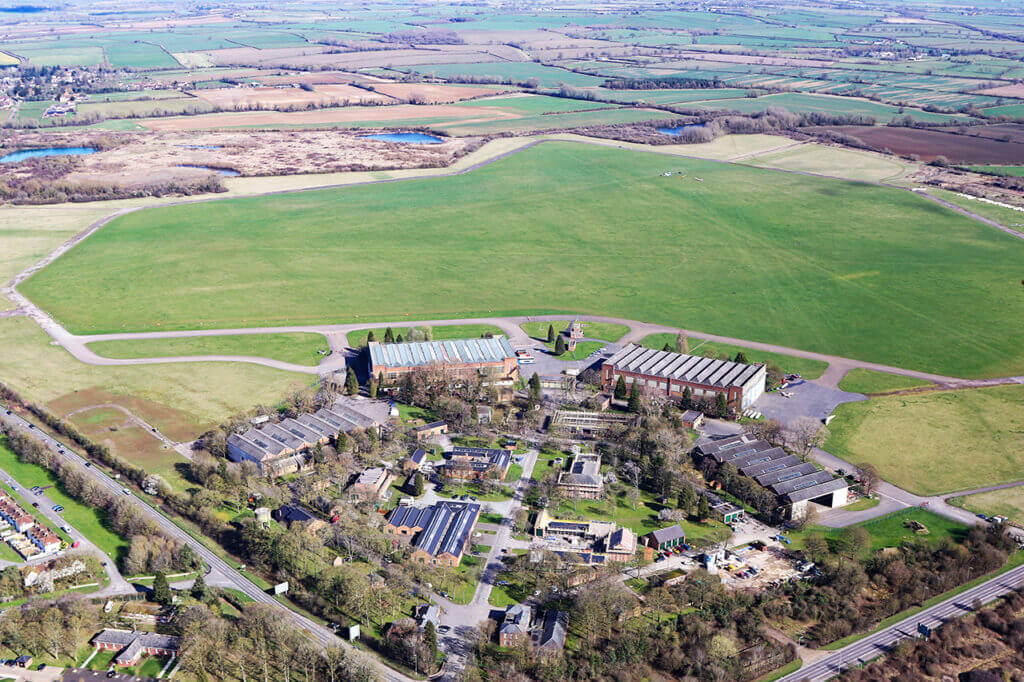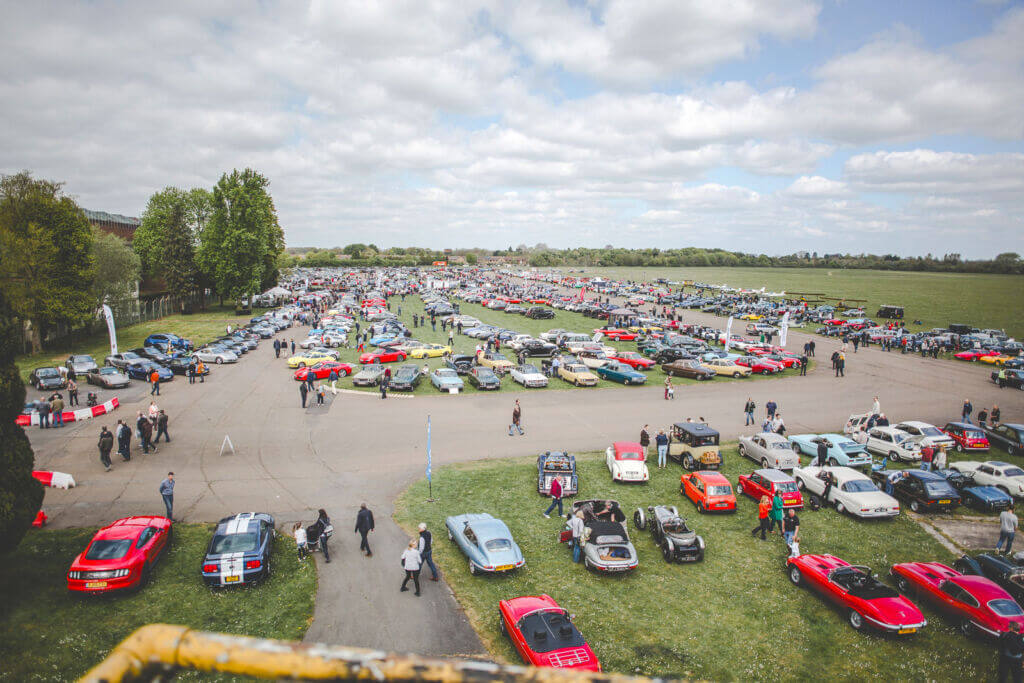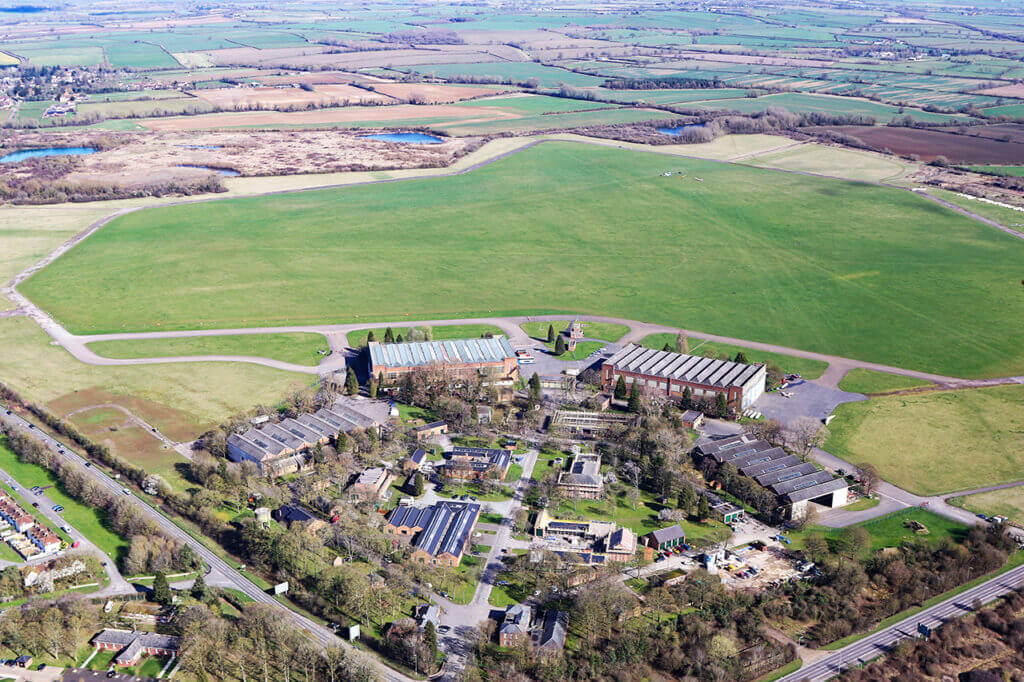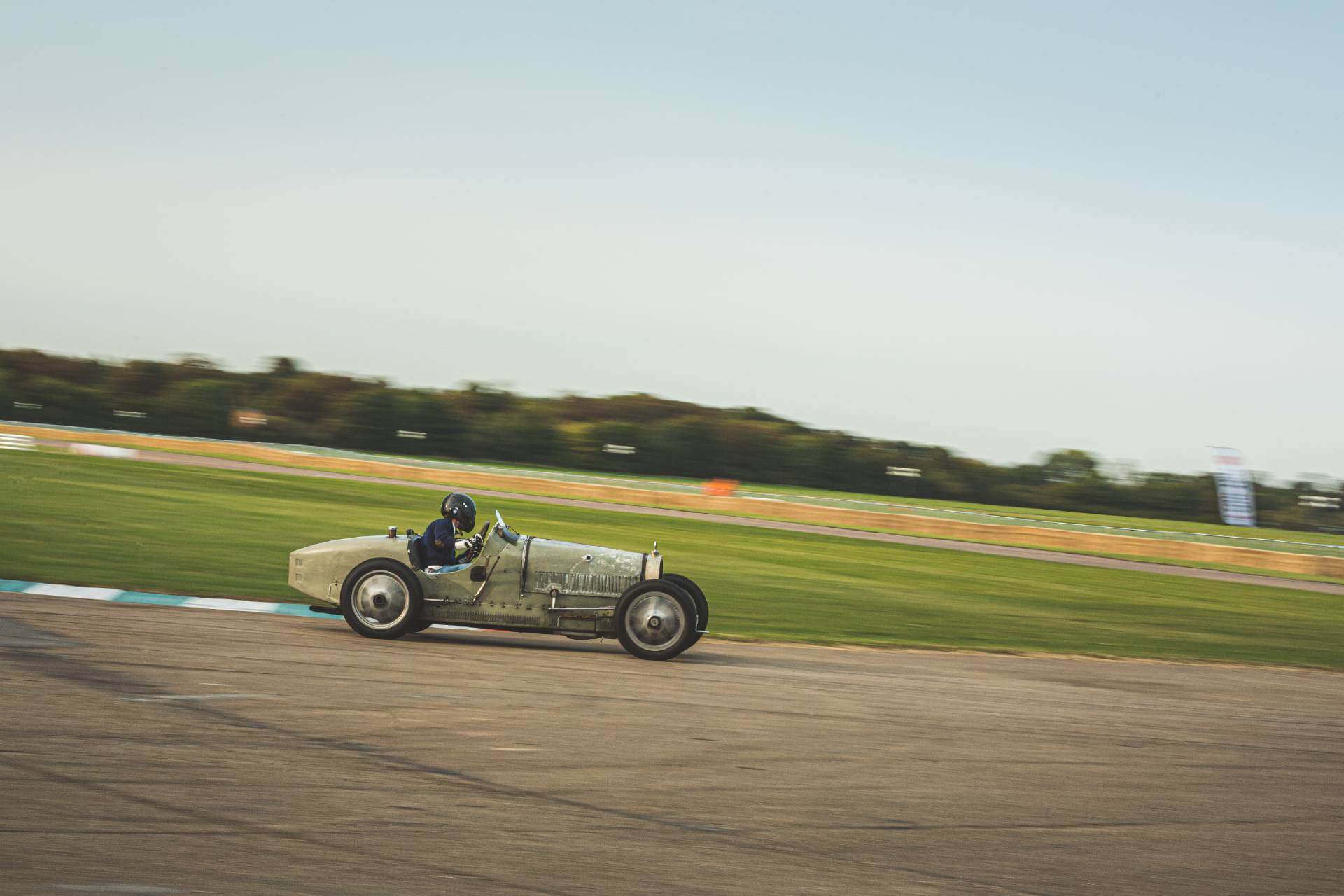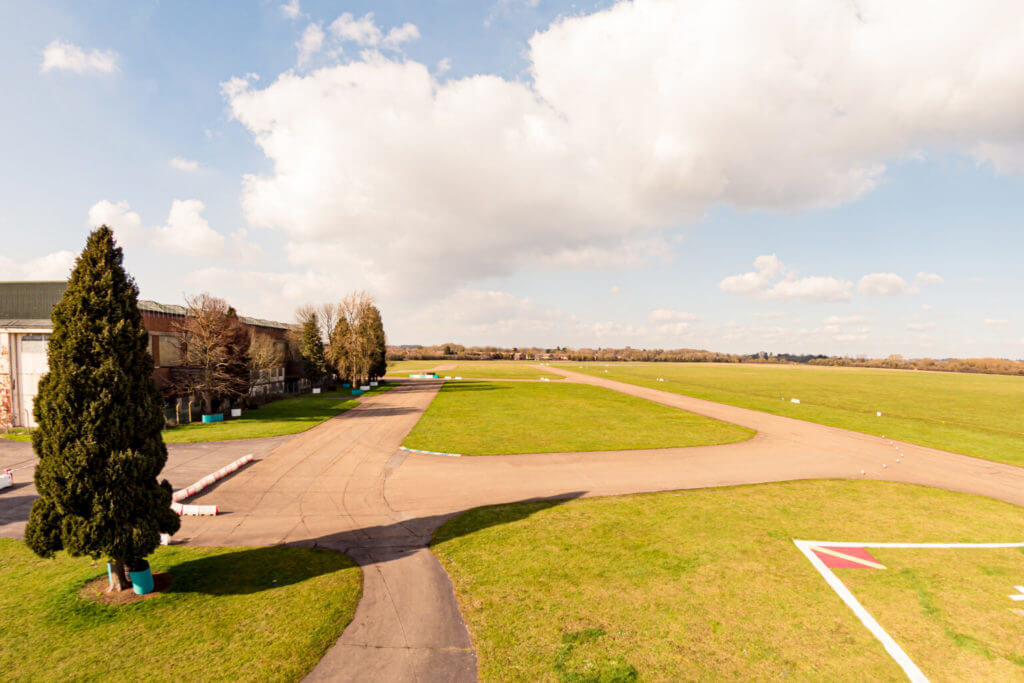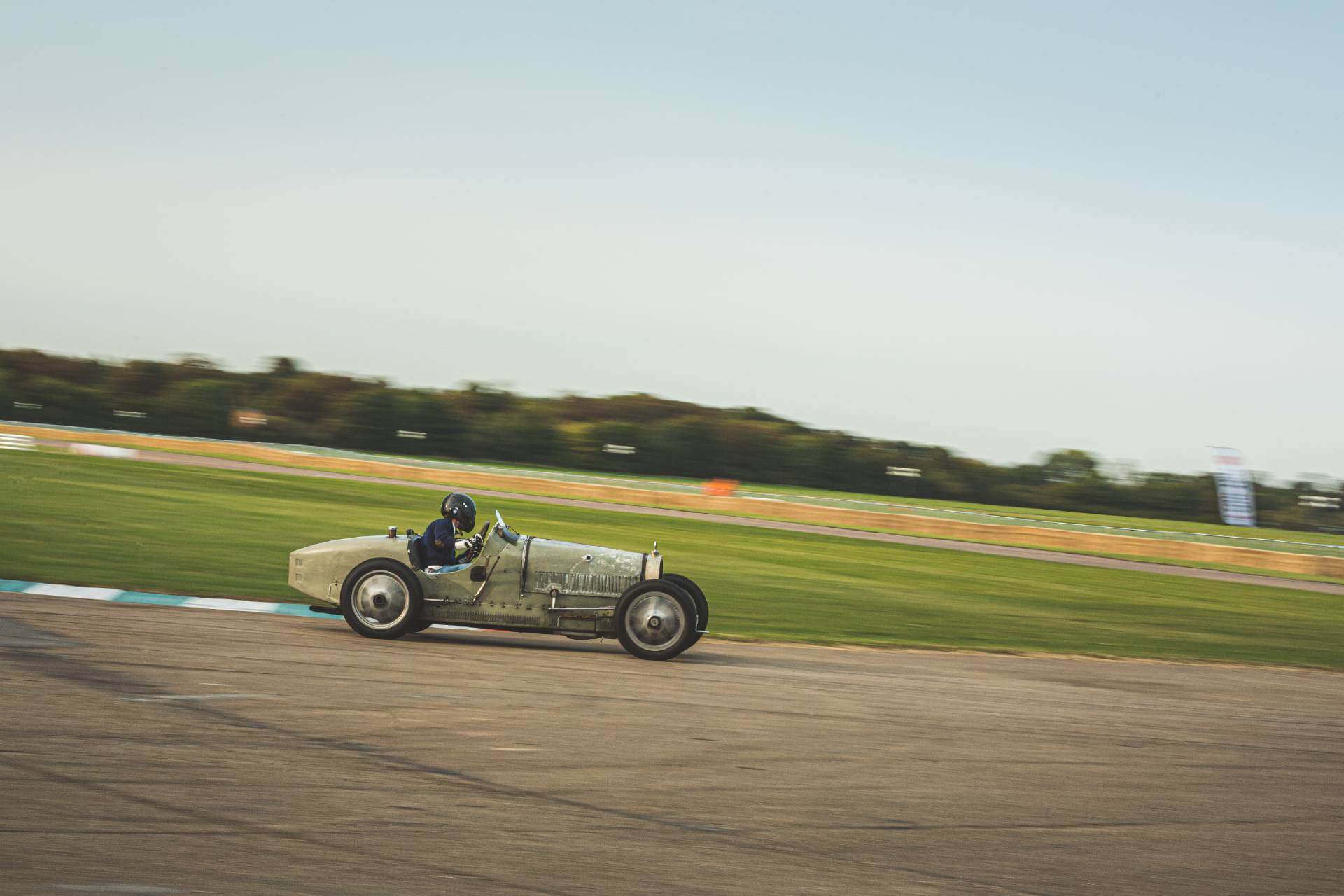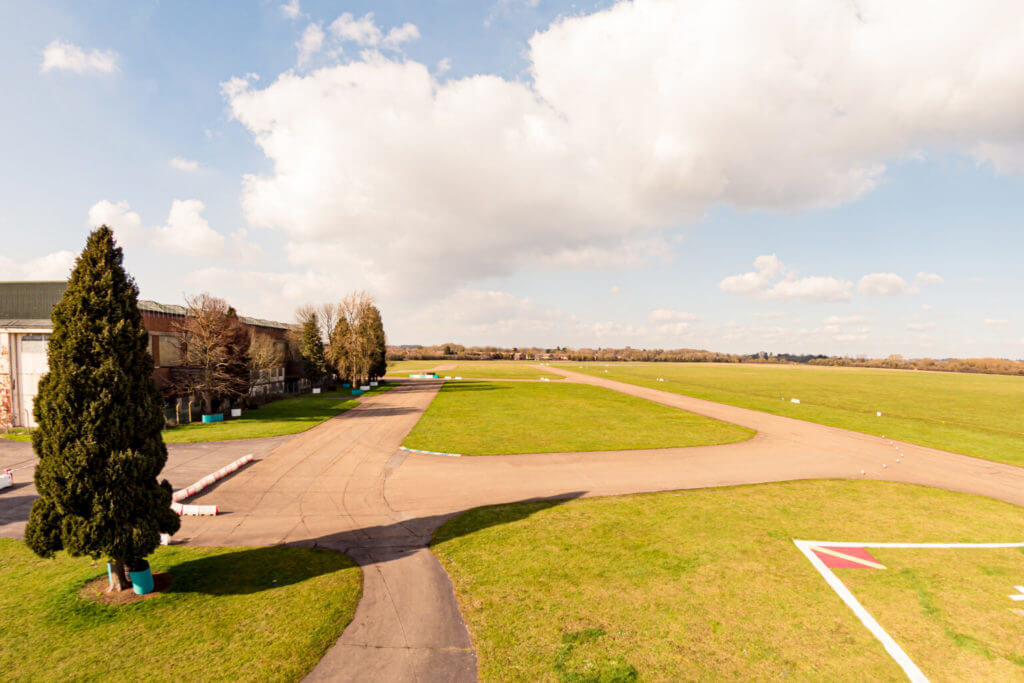 Test Track
Just under 1km in length, with six technical turns and a straight, the Test Track is increasingly becoming known as an iconic testing and filming location offering clients the potential to put a car through its paces in a safe and private environment, in compliance with noise level management requirements.
Perfect for pre-race shakedown testing, through to tracking shots for documentaries, the Track can be configured as a loop or figure of eight. It is perfect for warming up historic cars, getting to grips with a crash gearbox or testing a car from one of the dealers based at Bicester Heritage prior to purchase.
Film & Photography locations
Multiple Cinematic locations within The Technical Site and a wealth of scenery which can provide an intimate authentic period look or great drama and industrial grit if required.
A full list can be found in the virtual tour and brochure.
For all events, film and photography enquiries please contact our Events team by email: events@bicestermotion.com or by phone on 01869 327 928.